Summer Date Night Outfit Ideas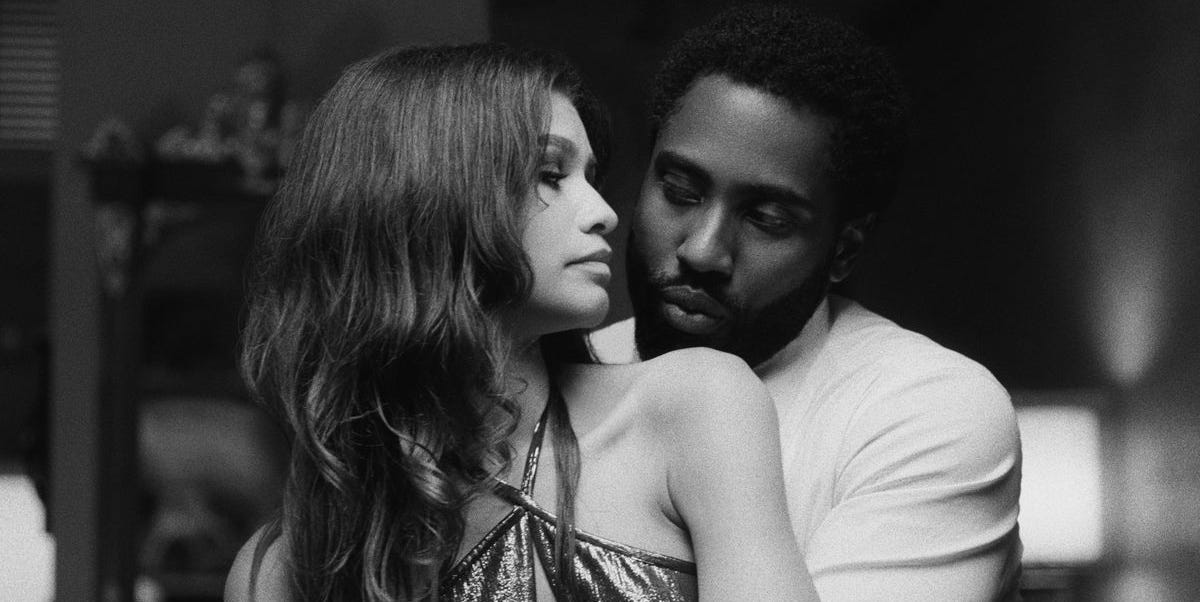 The key to a successful ensemble is dressing the part—which includes dating. For first dates, pairing a fun activity with an elevated casual look can take the edge off. Planning for something more intimate? Elevate an exquisite dining experience even more with glamorous pieces. And when in doubt, let your inner personality shine through and choose a look that makes you feel like the very best catch. Ahead, our guide, complete with outing suggestions and styling tips, will help you get started.
The Swanky Dinner Date
No special occasion required! Trying the greatest cuisine in town is always a great way to spend quality time together. Treat your date to a special dinner, with the dessert being your hottest outfit. They'll be rating your look with three Michelin stars.
Sophisticated Perfection Jacket
Dorothee Schumacher
ShopBAZAAR.com
$900.00
This jacket has an elevated take on the classic blazer silhouette. Its voluminous sleeves and utility-inspired pockets bring some of the greatest trends together in just one piece.
Coil Hoop Earrings
Bottega Veneta
ShopBAZAAR.com
$800.00
We love when designers reimagine everyday pieces into exquisite fashion, and that is exactly what these earrings bring to the table. Using coiled spirals to mimic chain detailing, these are an investment worth making.
Lip Veil Elderberry
Chantecaille
ShopBAZAAR.com
$49.00
Let your date see you in a new light with an unexpected beauty pick. A deep shade brings out the best in everyone's complexion and is a statement maker. They won't be able to take their eyes off you.
A Night at the Museum
Spending a day strolling the halls of an elegant museum makes for the perfect date. You'll be able to ease into witty banter while admiring beautiful works of art. Turn it into a game of who can spot the most Picassos.
Double-Breasted Wool-Tweed Blazer
Saint Laurent
net-a-porter.com
$3,590.00
Tweed always takes any piece to the next level. Your date will truly be impressed by your bold choice of a bright red piece. Pair it with a matching swipe of lipstick and you're out the door.
80's Fold Over Jeans
Re/Done
ShopBAZAAR.com
$350.00
On a date, you truly want to look and feel your best. A high-rise jean will be sure to do the trick. This pair goes above and beyond with a comfortable yet flattering finish.
High Throat Ballerina
Emme Parsons
ShopBAZAAR.com
$395.00
You'll get through several laps around the museum in this chic ballerina flat. In striking white, they go with anything.
All That Jazz
This summer, we're all about bringing glamour back into our lives, so why not plan a date to the hottest jazz bar in town? The graceful flick of the piano keys will make your drinks taste much better. Any excuse to get dressed up works for us!
Liyana Strapped Top
Jonathan Simkhai
ShopBAZAAR.com
$225.00
On a scorching summer day in the city, you'll be glad you chose a crop top. Pair it with anything high-waisted, and you're sure to be looking your best.
Sade Rib Knit Midi Skirt
Jonathan Simkhai
ShopBAZAAR.com
$355.00
A high-waisted midi skirt will emphasize your long legs and flatter your waistline. This shade of burnt orange is one to be seen in this summer.
The Lip Volumizer
La Mer
ShopBAZAAR.com
$80.00
Add a little pucker to your pout with this lip gloss that will complete your beauty moment. Its semi-sheer coverage highlights your natural skin tone while adding a little extra volume. 
Crudités in the Park
A picnic in the park is a great way to enjoy the great outdoors, and going prepared with light and fresh snacks is a great way to show off your culinary expertise. Our list for your adventure includes a stylish blanket, floral dress, and basket bag.
Gabriea Midi Scoop Neck Dress
Ciao Lucia
ShopBAZAAR.com
$325.00
When dressing for a picnic, be sure to choose a breezy midi dress to keep you comfortable and cool. You'll reflect the beauty of your surroundings with a floral-print number.
Keiko Button Down Blouse
Veronica Beard
ShopBAZAAR.com
$228.00
Size up on this blouse and drape it over your shoulders as you enjoy the fresh air. It adds an effortless appeal to your look and will help you out when the AC hits.
Very Capri Suede Sandal
Aquazzura
net-a-porter.com
$395.00
You'll walk for miles in this minimalist friendly sandal. The simple design gives a barely-there feel making every day feel like a vacation. 
Citi Bike Cruise
See your city on wheels by hopping onto a bike and exploring. The endorphins that come from your exercise will have you and your date smiling the whole time. A good race at the end will be the perfect way to say goodbye.
Athleisure Sports Bra
Off-White
mytheresa.com
$250.00
Casual and cool: Step into the sun with a sports bra designed to keep you supported as you speed through the city. We love how this one includes strategically placed lines to emphasize your natural curves.
Stretch-Jersey Bike Shorts
Wardrobe NYC
modaoperandi.com
$150.00
Designed for the long run, these shorts were built to last. No matter where your bike ride takes you, you're sure to be covered. Dress them up with kitten heels and a blazer for the after-party.
'50s Cropped Long-Sleeved Cardigan
Re/Done
ShopBAZAAR.com
$175.00
The perfect finishing touch to a sporty look is adding an extra piece. Wrapping this cardigan over your shoulders with a casual knotted tie will easily elevate your look. Swap it out for a blazer anytime to get the same look.
This content is created and maintained by a third party, and imported onto this page to help users provide their email addresses. You may be able to find more information about this and similar content at piano.io